Is Red Hat Amphitheater covered?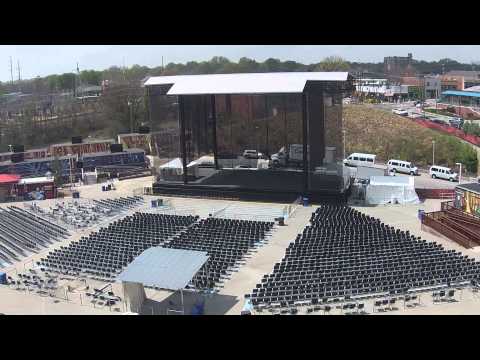 How big is Red Hat Amphitheater?
Since opening on June 4, 2010, Red Hat Amphitheater has become a beacon for live entertainment in the Southeast. Just steps from the fun and energy of downtown Raleigh's bars, clubs, galleries and restaurants, this 6,000-seat venue blends the state-of-the-art with the simply convenient.
Is Red Hat Amphitheater rain or shine?
Fans can follow the Red Hat Amphitheater's FB or IG Page for updates but, yes, tonight's show is rain or shine.Jun 10, 2021
What does Amphitheater mean?
Definition of amphitheater

1 : an oval or circular building with rising tiers of seats ranged about an open space and used in ancient Rome especially for contests and spectacles. 2a : a very large auditorium. b : a room with a gallery from which doctors and students may observe surgical operations.
Who owns Red Hat Amphitheater?
The Red Hat Amphitheater (formerly the Raleigh Amphitheater) is an amphitheatre in Raleigh, North Carolina. It is adjacent to the Raleigh Convention Center. The Raleigh Amphitheater books acts through an agreement with Live Nation, and is owned and operated by the City of Raleigh.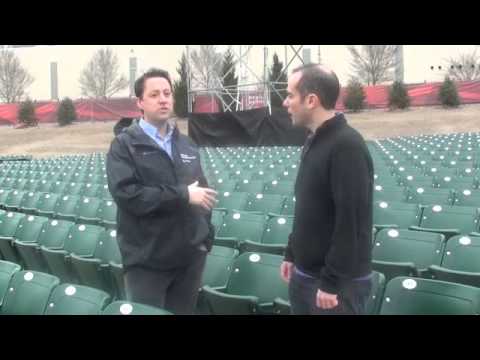 Related questions
Related
How long does a concert last?
Expect a concert to last anything from 90 minutes to two hours, and that is a pretty good guide. There is often a 15-20 minute interval too. However, with artists being very much in control of their music, it's also correct to say that a concert can last much longer, from two and a half hours to three hours.
Related
What time do gates open at Red Hat Amphitheater?
You can shop last minute tickets for concerts happening at Red Hat Amphitheater tonight or scroll to view the full concert series. What time do gates open at Red Hat Amphitheater? Gates typically open anywhere between 90 minutes to 2 hours prior to showtime at Red Hat Amphitheater.
Related
Are backpacks allowed at Walnut Creek Amphitheater?
For maximum enjoyment for the entire audience you can bring the following items into the venue; blankets, seat cushions, backpacks, ponchos/rain jackets, umbrellas (small size only please), binoculars, water (one sealed bottle of water per attendee), strollers (welcome on the lawn but not in the reserved seating area ...