What is there to do in Cozumel Mexico?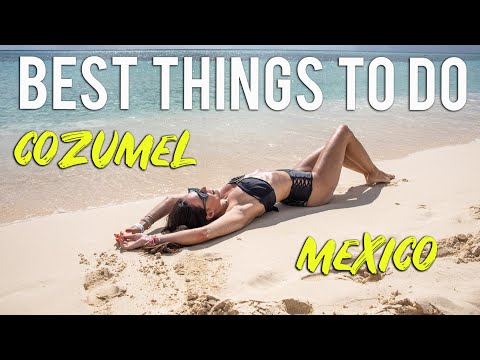 Why is Isla Cozumel Mexico's best tropical island?
What was once a secluded island hideaway, has now become one of the most recognized tropical locales in Mexico's majestic Caribbean region. This is Isla Cozumel. Boasting white sand beaches, coral reefs, modern amenities and an enormous swath of wild areas, it is an island paradise in every sense of the term.
Why choose a grand Cozumel catamaran tour?
Cozumel is an incredible place to take a sailing tour, be it a catamaran voyage to the remote beaches of Passion Island or a sunset cruise with friends, family or a loved one. While there are many "sail" boats in Cozumel, Grand Cozumel Catamarans is one of the few that actually raise the sails, making their trips a special experience.
Is Cozumel or Cancun better?
Cancun, known as "Mexico's top party destination" is 45 miles to the north of Cozumel. Cozumel is the quieter alternative to Cancun and Playa del Carmen. Actually, one of the best things to do in Playa del Carmen is to take a ferry across to tranquil Cozumel.